Main House:
3 bedrooms downstairs: one with a double bed, two with twin beds
5 bedrooms upstairs: two single rooms, two twin rooms and one family room (with four single beds)
4 bathrooms (shared), all downstairs
Sleeping capacity: 16 people
Large kitchen/dining room which can seat up to 24 people (fully equipped for self-catering as well).
Large lounge which can also be used for small workshops
Coal stove in kitchen, open fireplace in lounge
Lovely terraces to relax and enjoy views or to watch performances by traditional dancers and musicians, or choirs.
We have wheelchair-accessible facilities for day visitors who want to come for lunch and enjoy the views.
WiFi available to guests (at a small cost).
Other Houses:
(below the main house, down fairly long and steep steps)
1 fully equipped cottage for 4 people (Mojaki Cottage)
3 bedrooms sharing a bathroom (Mpojane Rooms)
Note that all beds have electric under-blankets for cosy winter nights.
Good parking and security throughout.
More details on our facilities can be found in the Rates and Contacts page where you will also find photos of the cottages.
Photos of the main house appear in the Photo Gallery.
Eco-Tourism:
Eco-Tourism is not just a catchword for us. We strive to respect the environment, work with the local community and facilitate authentic encounters between the tourists and the locals. Read more here.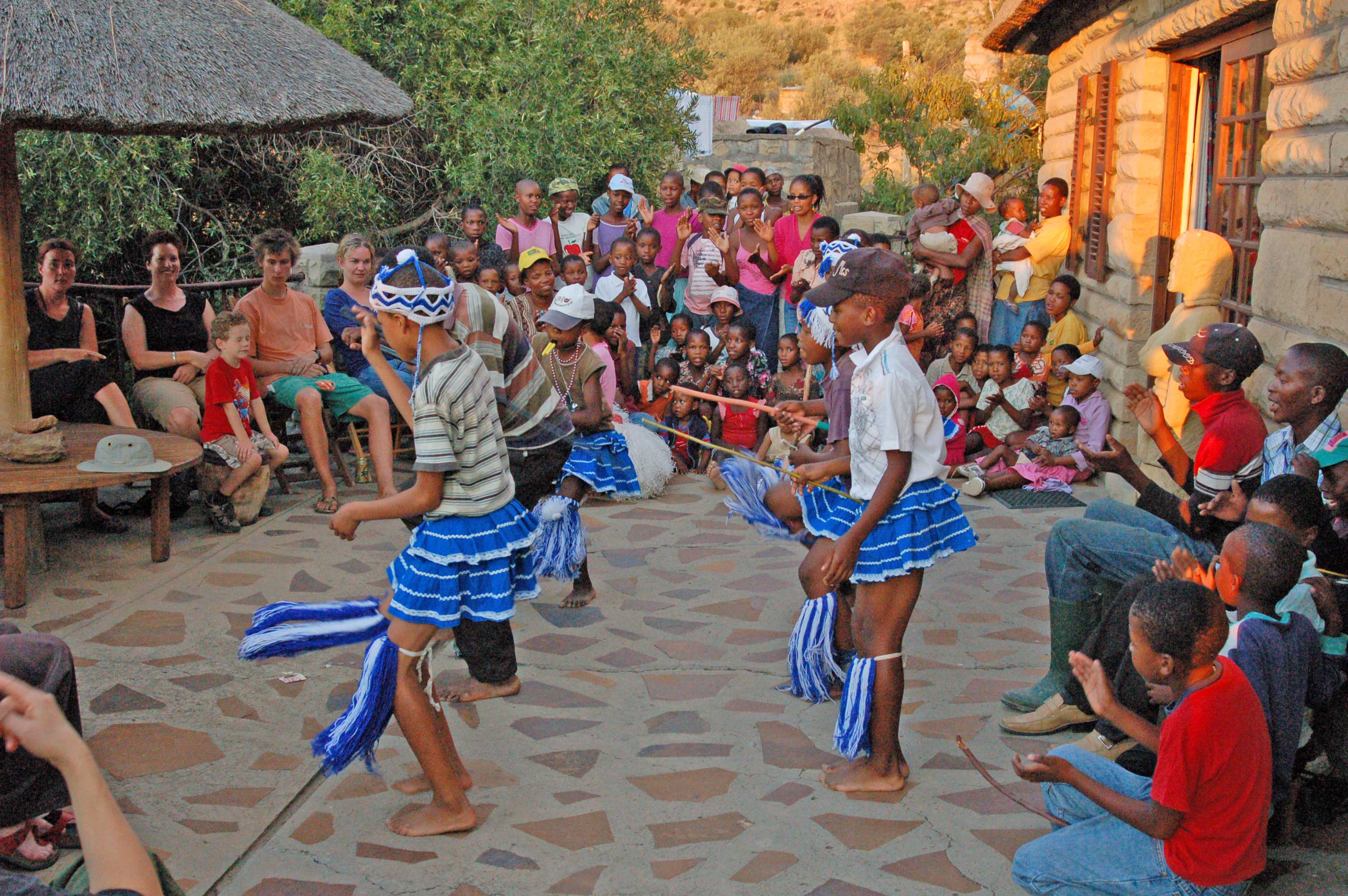 Traditional dance performance
---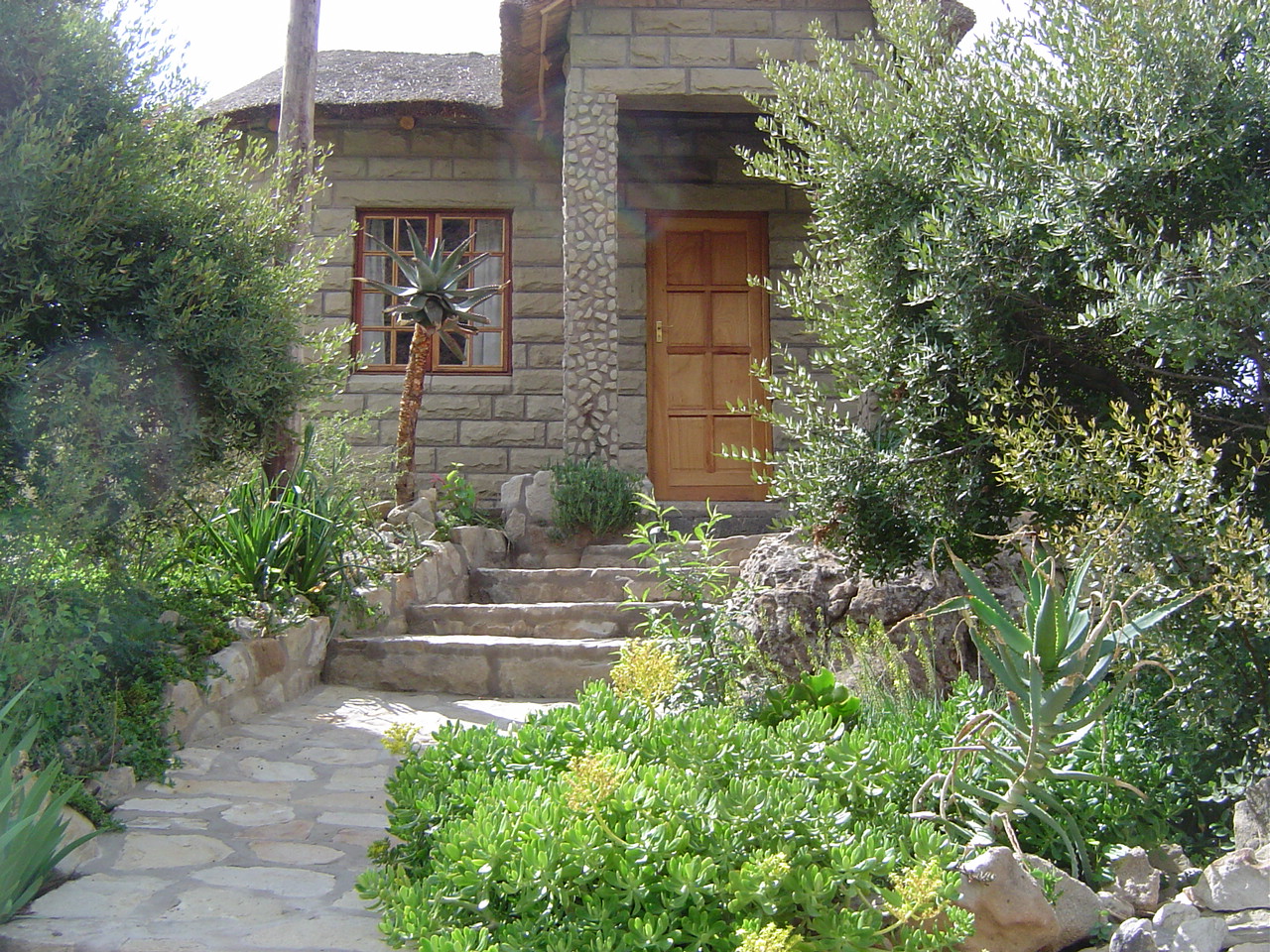 Reception/office
---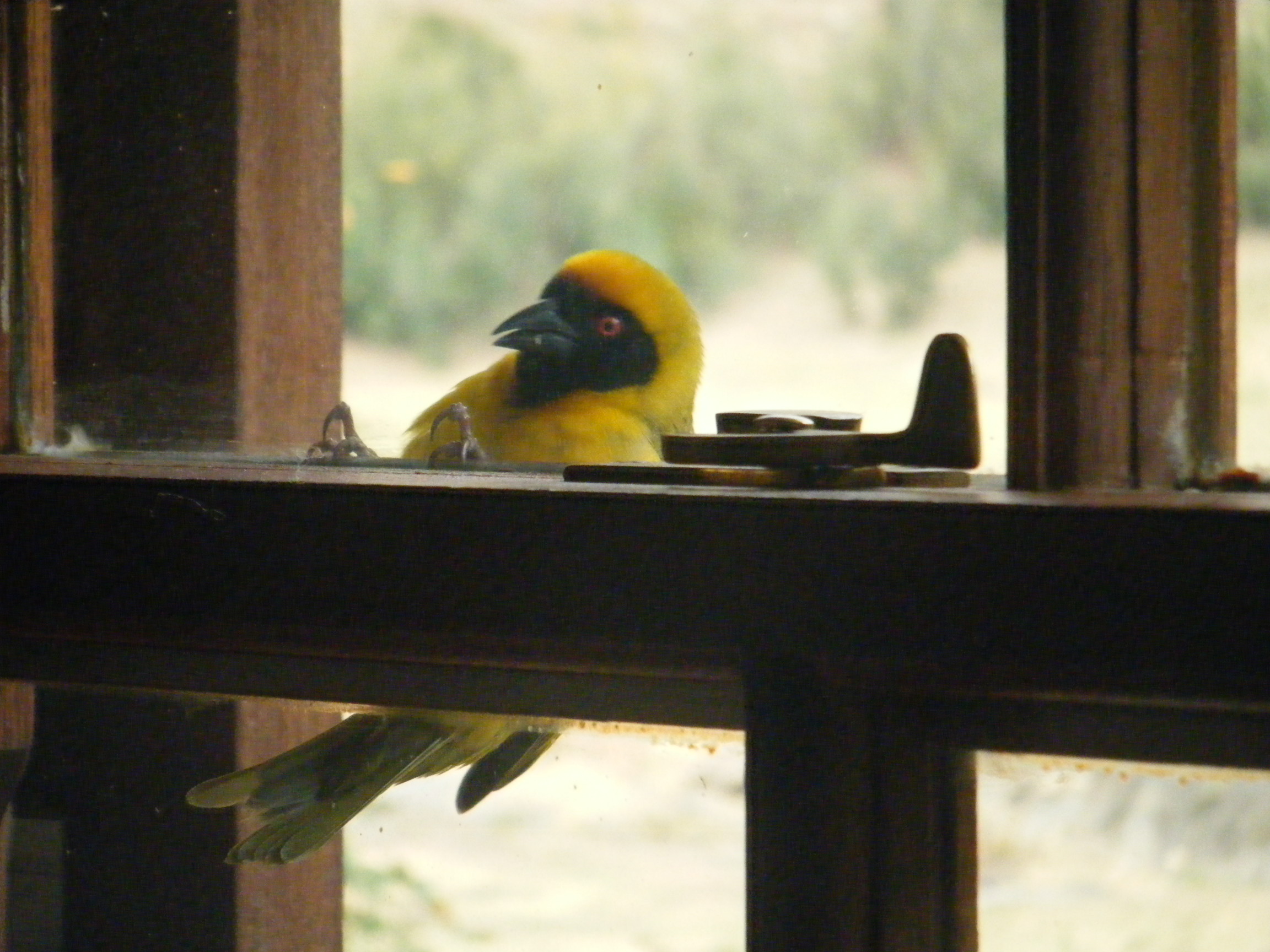 A special, non-paying guest!